The Brand Maintenance page in Studio Server holds all the settings for a Brand. Use it to manage the following components of a Brand:
Publication Channels (including their Issues and Editions)
Dossier Templates (this feature has been discontinued and has been removed in Studio Server 10.12.0)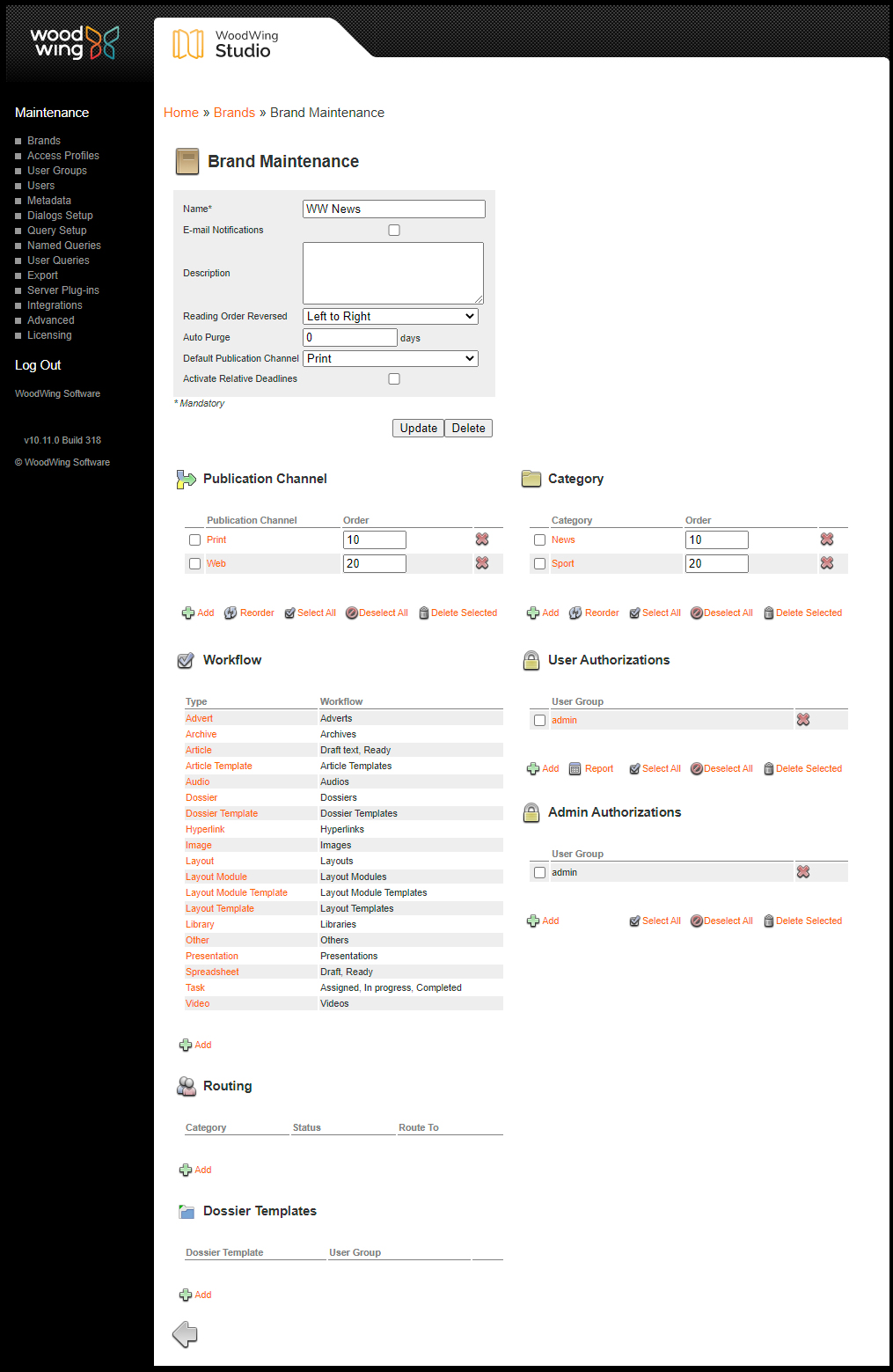 Figure: The Brand Maintenance page.
Accessing the Brand Maintenance page
Step 1. In the Maintenance menu or on the Home page, click Brands.
A page appears showing all created Brands, including a default Brand named 'WW News'.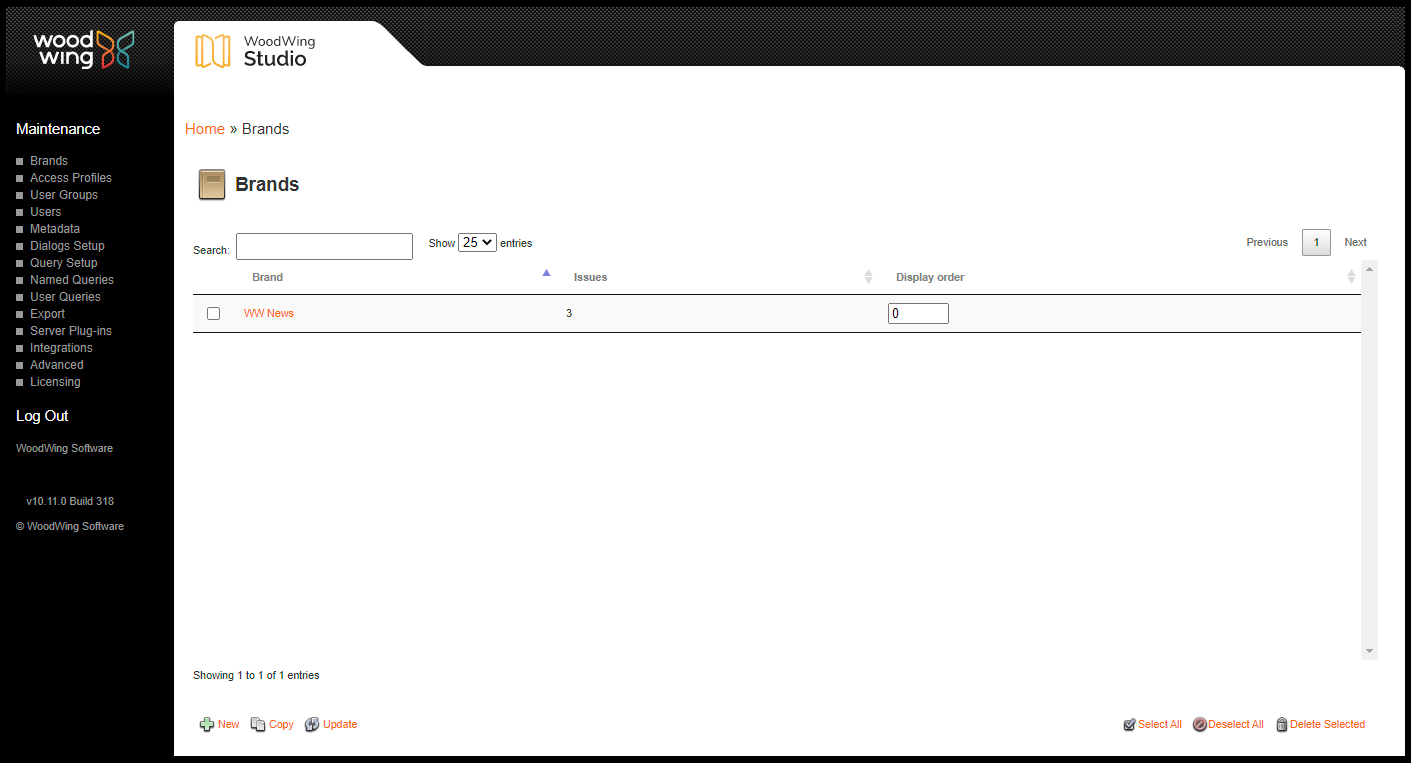 Figure: The Brands page.
Step 2. Do one of the following:
Click New to access the Brand Maintenance page for a new Brand
Click the name of an existing Brand to access the Maintenance page for that Brand
The Brand Maintenance page appears.