Info: This article only applies to Studio Server versions 10.13 and lower.
When accessing Studio Server, the Log In screen can show the following message:
Running in DEBUG mode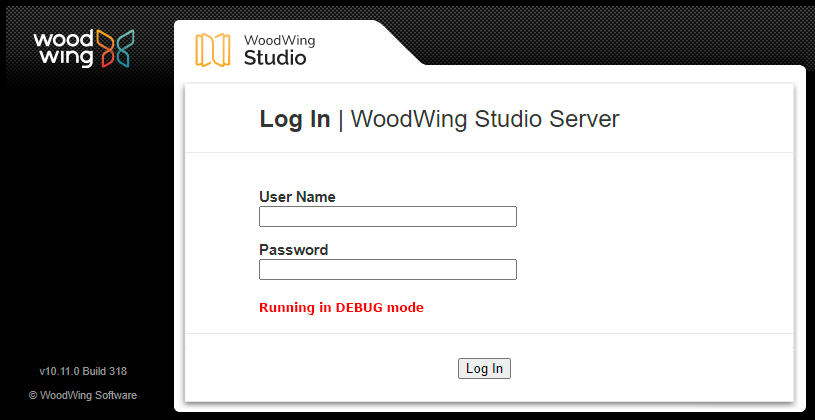 This message is a warning that Studio Server is running in DEBUG mode: a level of error logging in which the most amount of information is stored.
It is important to be aware that this option is set because saving the data to the logging files can negatively affect overall performance of the system.
This message is directly related to having a folder defined to save the error logs to (see Logging server activity in Studio Server 10.13 or lower).