Info: Performing the step described in this article requires direct server access. Depending upon how your system is hosted and the level of access you have to that system, coordination may be required with your Partner or WoodWing Support team.
When editing a Print article, the White Spaces panel can be used for adding white spaces to the text.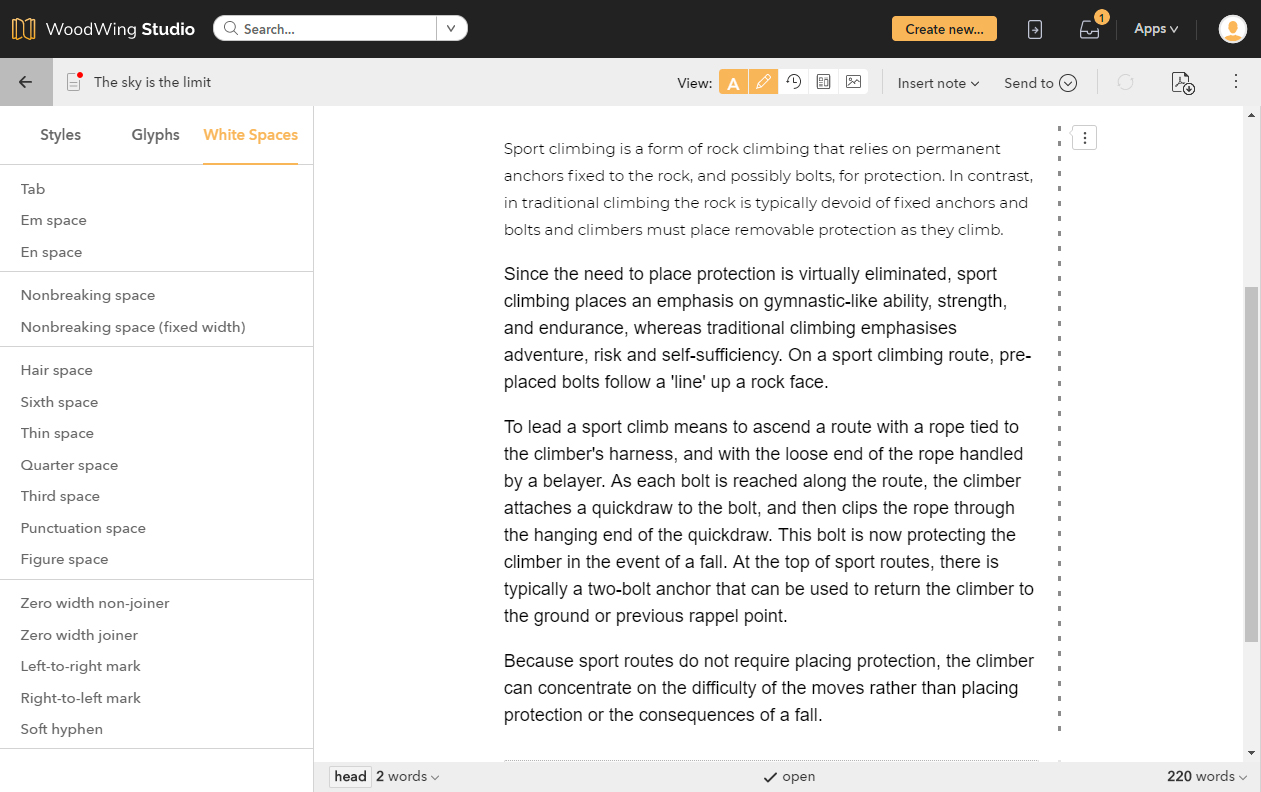 The panel contains a default set of white spaces. This set can be customized by configuring the following:
The order of the groups
The white spaces in a group
The order of the white spaces
To do this, modify the following file:
Information about how to configure the file can be found in the following locations:
Content Station folder > config-white-spaces.js
For the keyboard shortcuts:
Configuring keyboard shortcuts for the Print editor of Studio
Revisions
25 November 2020: Added references to configuring keyboard shortcuts.