Info: Performing the step described in this article requires direct server access. Depending upon how your system is hosted and the level of access you have to that system, coordination may be required with your Partner or WoodWing Support team.
When opening an article that is placed on a layout, the Studio Print editor will automatically show a preview of that article on that layout.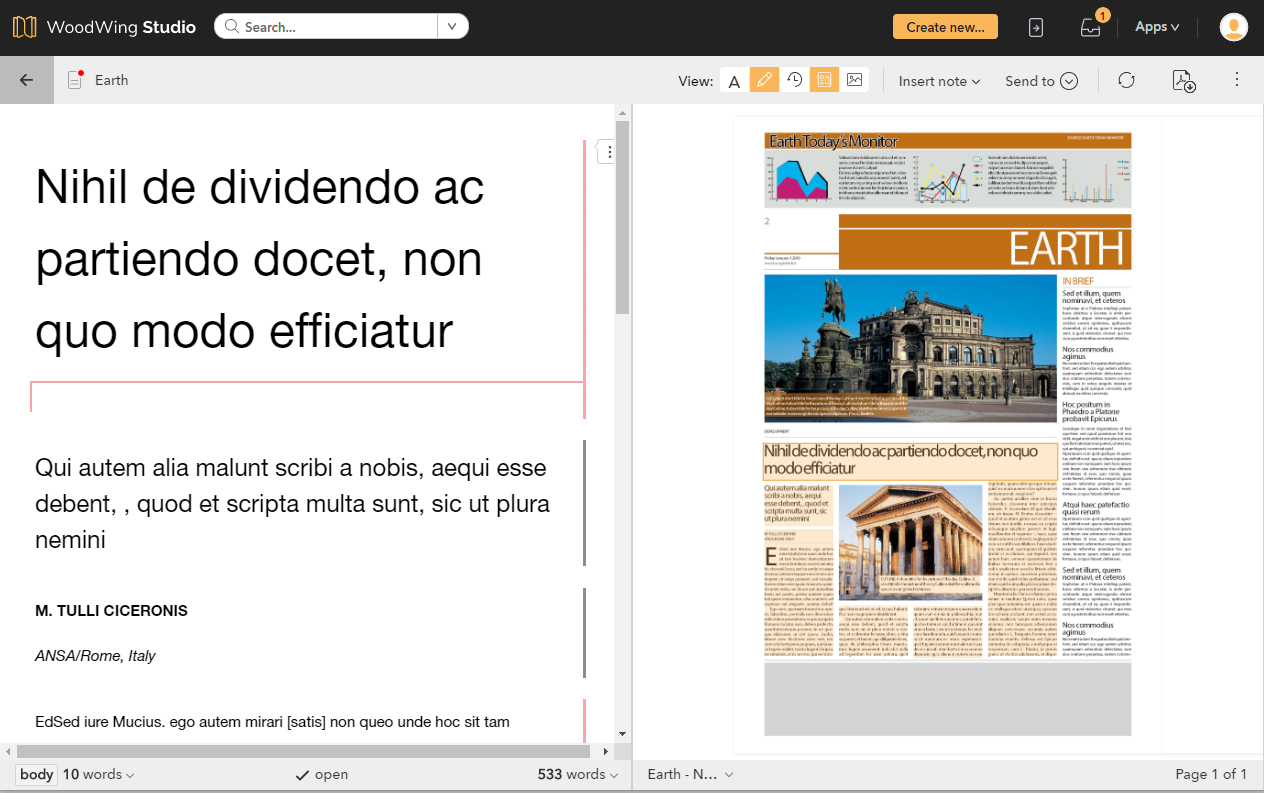 Figure: An article opened in the Print editor with a preview of the layout on which it is placed.
If needed, this preview can be turned off in the following ways:
By disabling the option in the Management Console.
By changing a setting in the configuration file.
Disabling the option in the Management Console
The preferred and most easiest way to change this is by disabling the following option in the Management Console:
Print editor > Disable the article preview
For more information about accessing the Management Console and using it to control options, see Configuring Studio.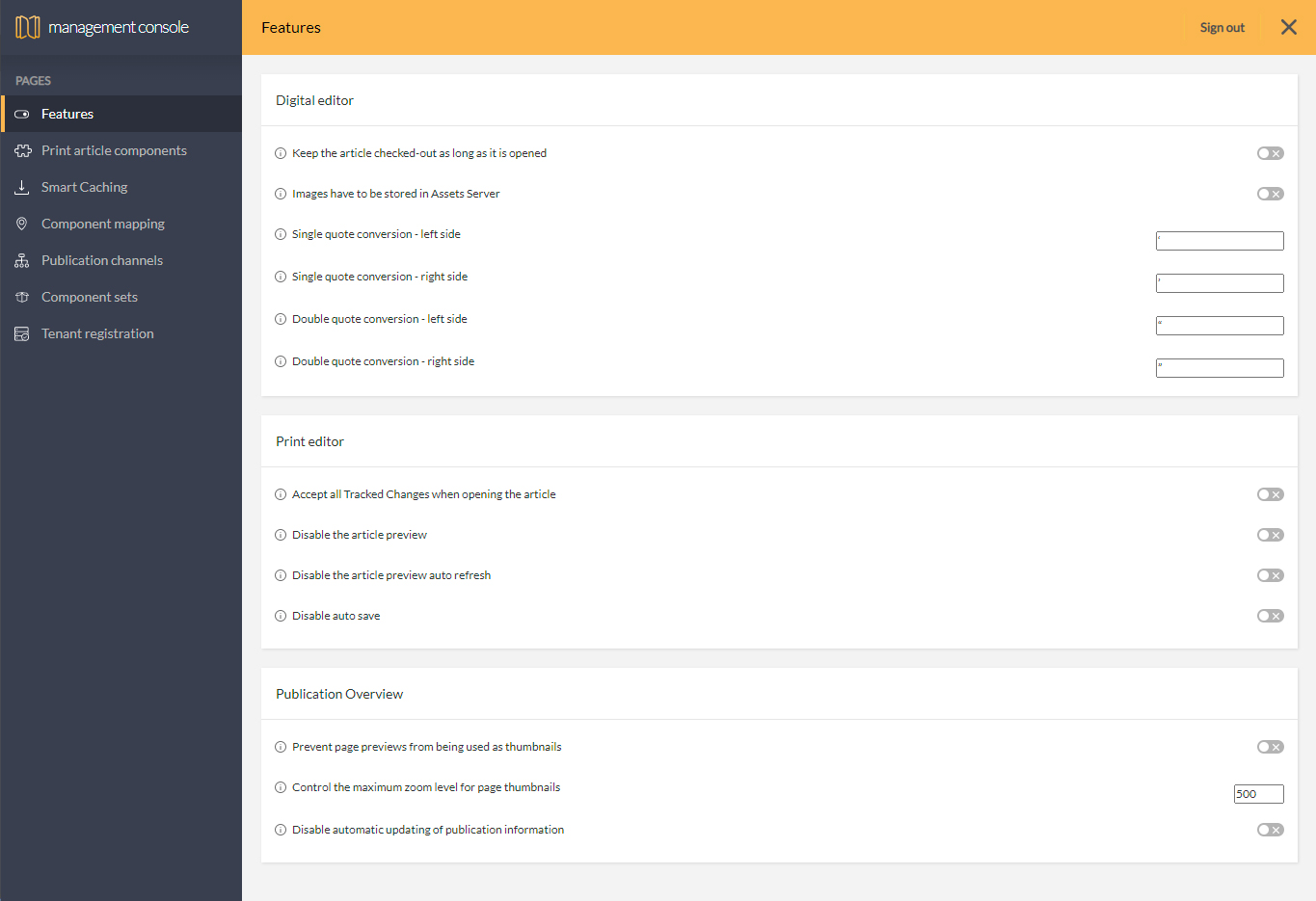 Changing a configuration file
The setting can also be changed through the following configuration file:
new Feature( 'ContentStationDisableEditorPreview' )