Under certain circumstances, files that are stored in Assets Server may become 'broken'. Think of metadata that is not fully extracted or embedded, entries that exist in the index for files that have been deleted, thumbnails and previews that are missing, and so on.
Such issues can be fixed by running the Asset Processing Tool in Assets Server.
Using the Asset Processing Tool
Step 1. Access the Management Console by doing one of the following:
<Assets Server URL>/console
In Assets, access the Avatar menu and choose Management Console.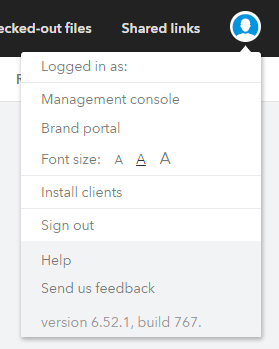 Step 2. From the menu, choose Tools > Asset Processing Tool.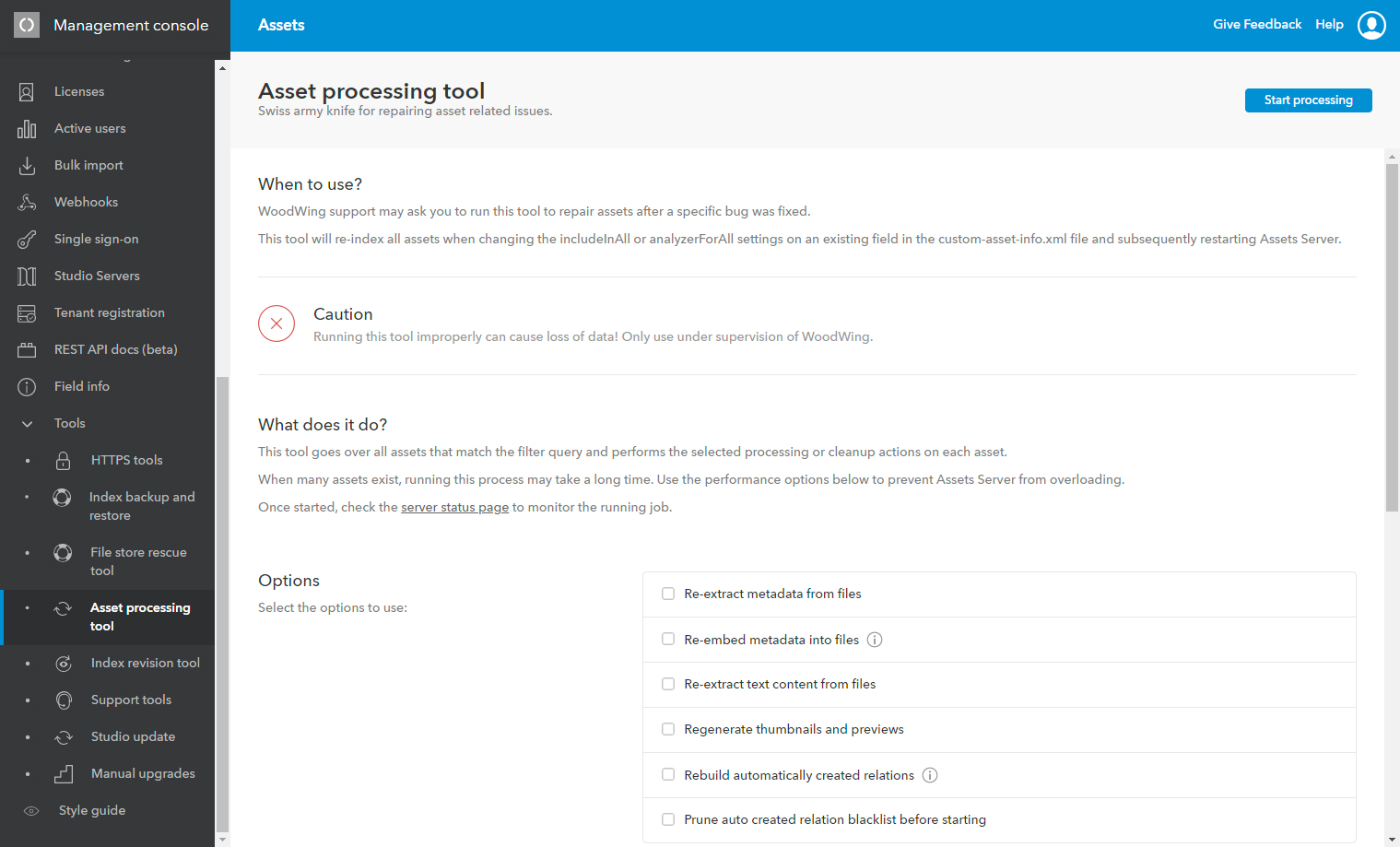 Figure: The Asset Processing Tool.
Step 3. Carefully read the instructions and select the options that you want to make use of.
Step 4. In the top right corner of the page, click Start processing.
Step 5. In the section What does it do? click the link admin status page.
The Server Status page appears.
Step 6. In the Processes section, verify that the updating process is running.