Editions make it possible to create different instances of the same Issue. For example, a newspaper may produce a North City edition and a South City edition printed on the same day. The two editions can share much of the same content, but some stories or advertisements may be unique to the North City edition or the South City edition.
Note: Because of the nature of Editions, they are only available for Publication Channels of type Print.
For each Edition, the following settings can be defined:
The name of the Edition as it appears for users.
The description of the Edition for internal use.
The order in which Editions appear for users.
To modify these settings, follow these steps:
Step 1. In the Maintenance menu or on the Home page, click Brands.
A page showing all created Brands appears.
Step 2. Click the name of the Brand of which the Edition is part.
The Brand Maintenance page appears.
Step 3. Locate the Publication Channel options.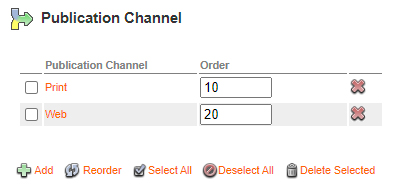 Step 4. Click the name of the Publication Channel of which the Edition is part.
Note: Only Publication Channels of type Print can contain Editions.
The Publication Channel Maintenance page appears showing the Editions that have been created for that channel.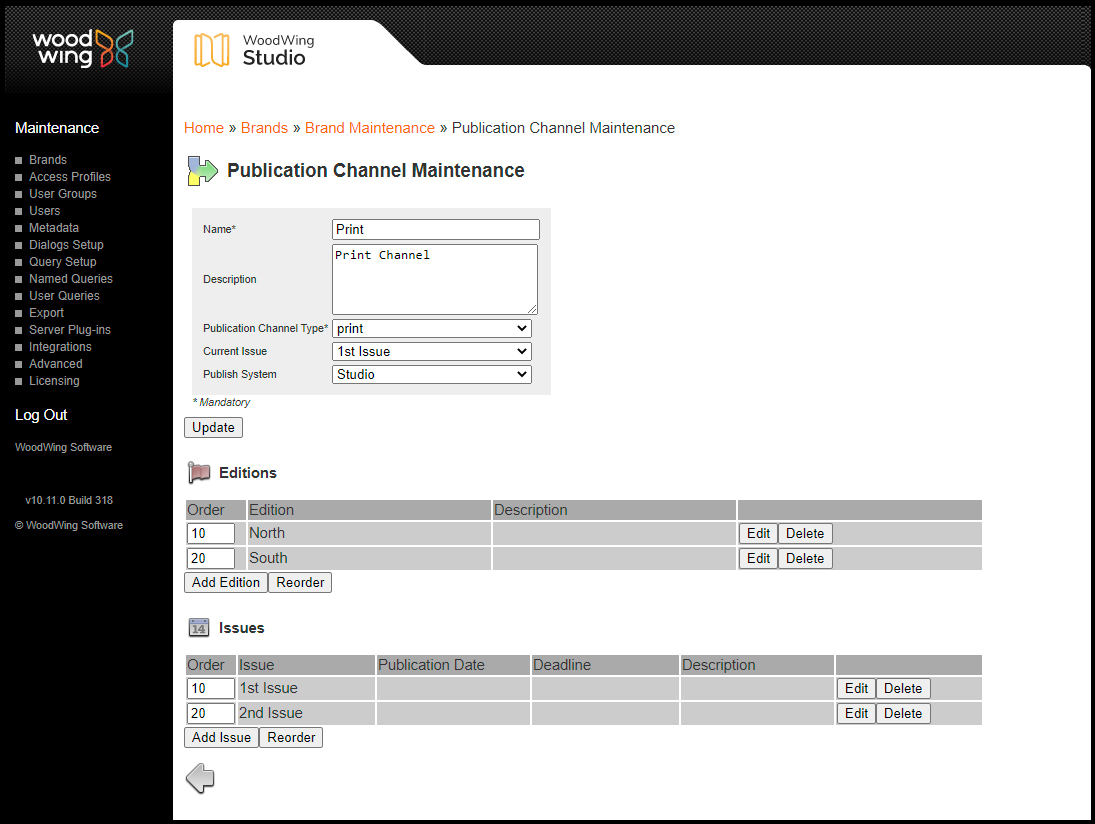 Figure: The Edition settings on the Publication Channel Maintenance page.
Step 5. Use the Order fields to change the order in which they appear for the users. Click Reorder to apply the changes.
Note: We recommend using a unique order number in order to prevent technical issues when a search is performed.
Step 6. To change the name and description of the Edition, click Edit for the Edition that needs to be changed.
The Edition Maintenance page appears.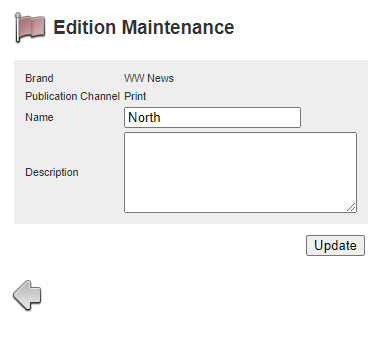 Step 7. Make the changes and when done, click Update.