Info: Performing the step described in this article requires direct server access. Depending upon how your system is hosted and the level of access you have to that system, coordination may be required with your Partner or WoodWing Support team.
Signing in to Studio requires the use of one of two licenses, one for each Edition of Studio:
Studio print
Studio multichannel
When accessing Studio, the license to sign in with needs to be chosen on the Sign In screen. By default, the Studio multichannel license is selected.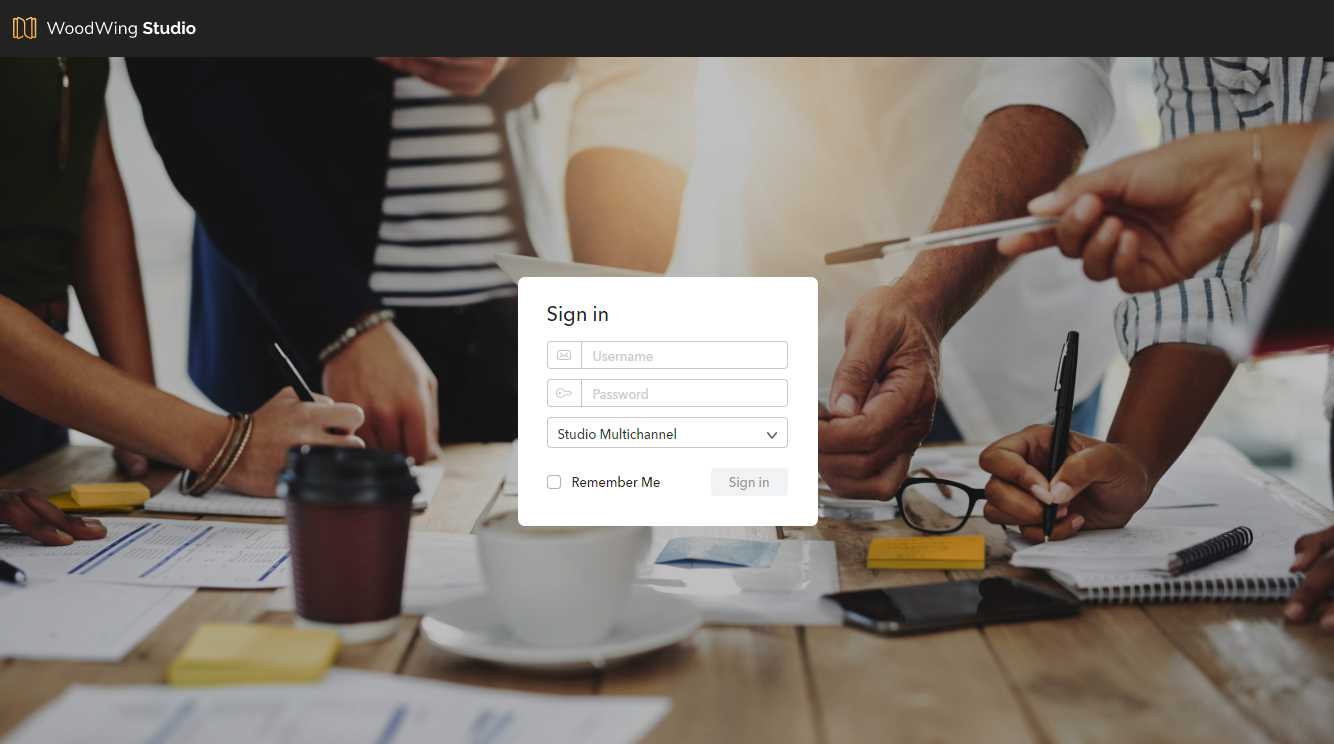 Figure: The Sign In page.
In an environment in which the print channel is the default or in which only one license is ever used it is preferable to change this default setting.
Do this by configuring the config.js file of Studio:
<Studio Server path>/contentstation/
Locate the following section:
licenses: [
  'MultiChannel',
  'Print'
]
Do one of the following depending on your needs:
Rearrange the order of the licenses
Remove one of the licenses
Note: When the licenses option is missing from the config.js file, the default configuration as shown above is used.