Info: This page is available in Enterprise Server 10.5.0 or higher.
The Query Setup Maintenance page in Enterprise Server 10 is used for controlling the available columns for the List View in client applications and for customizing the Add Criteria list of a Custom Search in Smart Connection and Studio.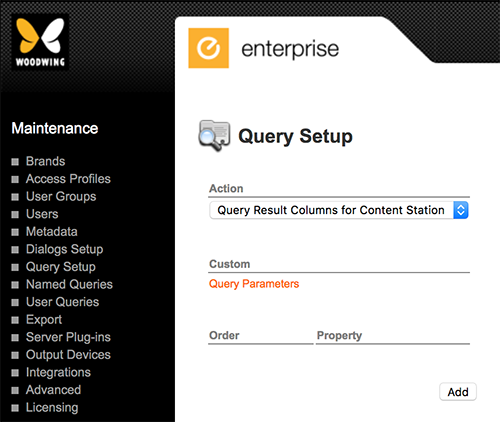 Figure: The Query Setup page.
For more information, see:
Accessing the Query Setup page
In Enterprise Server, choose Query Setup in the Maintenance menu on the left side of the screen or on the Home page.