To access the Maintenance pages of Enterprise Server, you have to log in. The process of logging in depends on how Enterprise Server has been set up: with or without single sign-on (SSO).
Step 1. Open a Web browser and enter the address of the Enterprise server:
http://<Server URL>/<Enterprise name>/
Example: http://localhost/Enterprise/
The Log In screen appears.
Logging in with SSO
Info: This requires Enterprise Server 10.7 or higher.
Step 2. Click Log in using SSO and follow the steps onscreen.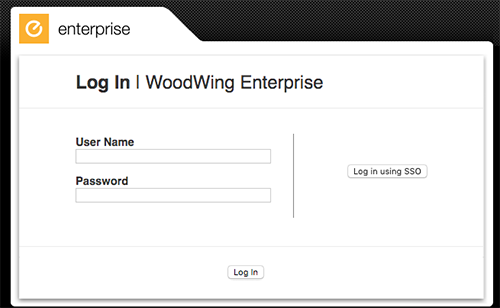 Logging in without SSO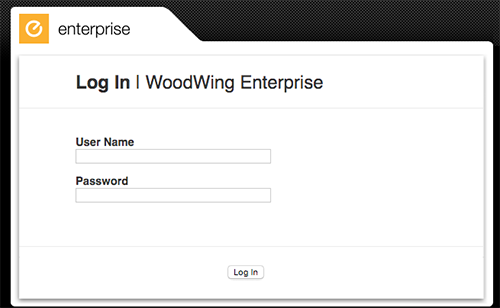 Step 2. Enter your User Name and Password.
Note: You can log in by using the user name and password of the default user:
User name: woodwing
Password: ww
Important: This is an administrator account with full access to the system. We strongly advise to change the password and/or to deactivate this account (but create a user with administrative rights first) in order to prevent others from accessing the system.
Note: When LDAP has been configured, the short user name needs to be used when logging in.
Step 3. Click Log In.
Troubleshooting
When only an empty page appears when accessing the page, try adding /index.htm at the end of the URL. If this works, then the problem is either that your Web Server has not set index.htm nor index.html as the default page, or it has set index.php as the default page with a higher priority. (The latter happens typically on Linux installations; check the PHP installation steps.)