When editing the content of a Print article in Studio, tables are represented by an icon.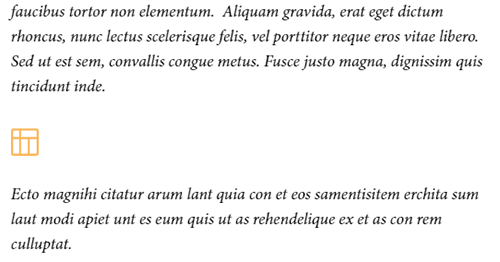 Figure: The table icon represents a table in a Print article.
Working with tables can be done by performing the following actions:
Previewing a table
Editing a table
Previewing a table
Previewing the styling and content of a table is possible when the Print article is placed on a layout. When this is the case, the article can be previewed in the Preview panel by clicking the Preview icon in the toolbar.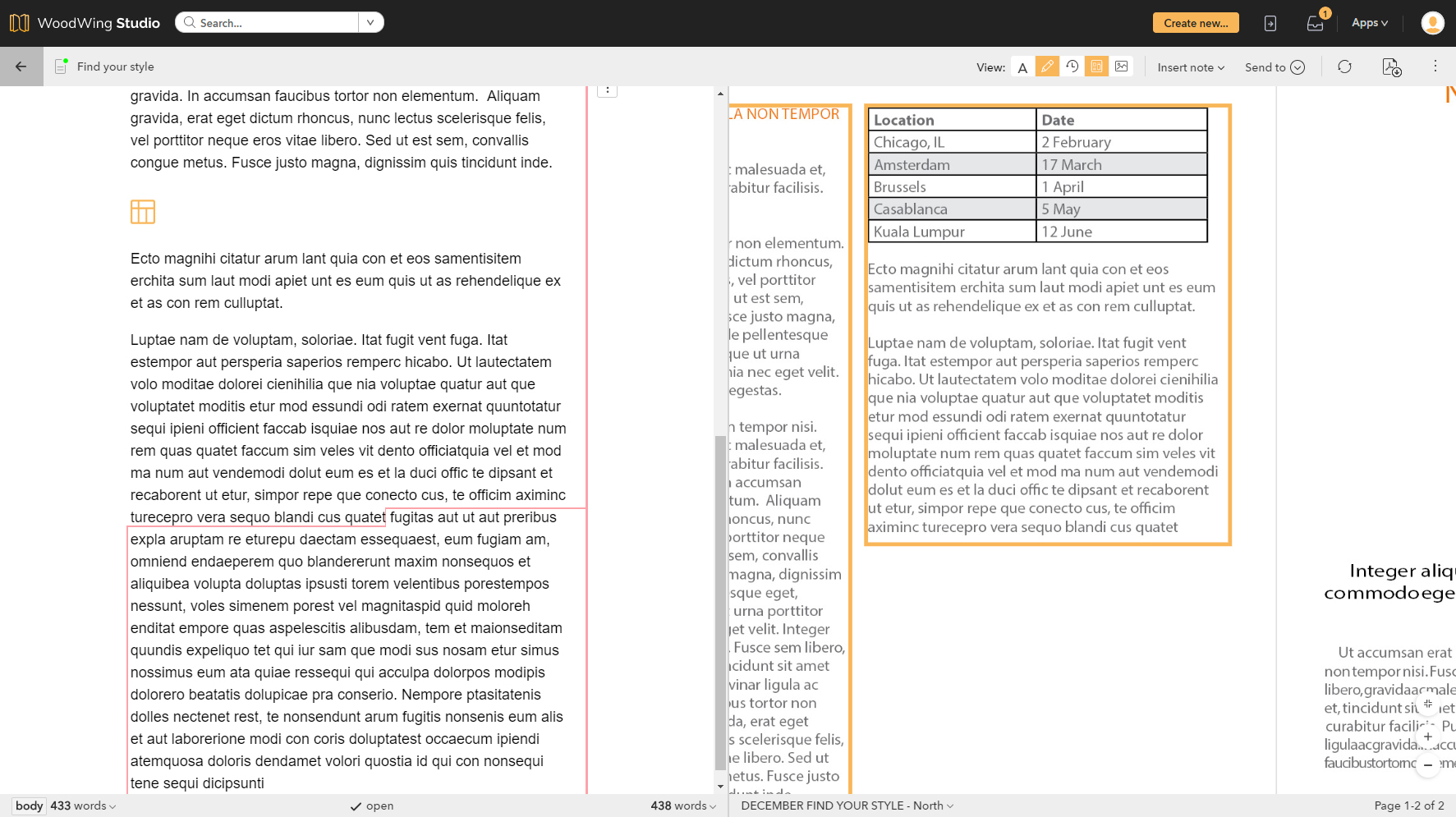 Editing a table
Editing a table is possible by changing the text. Actions that are not supported include:
Changing the styling of the table
Adding or removing rows or columns
Merging cells
Editing a table that is part of another object such as a table or a footnote
Manipulate the text using the Print editor text SDK
Actions that are supported may require a specific version of Studio, as shown in the following table:
Tip: How to check the version of Studio that is installed.
Step 1. Double-click the table icon.
The table is displayed as an overlay or the editor.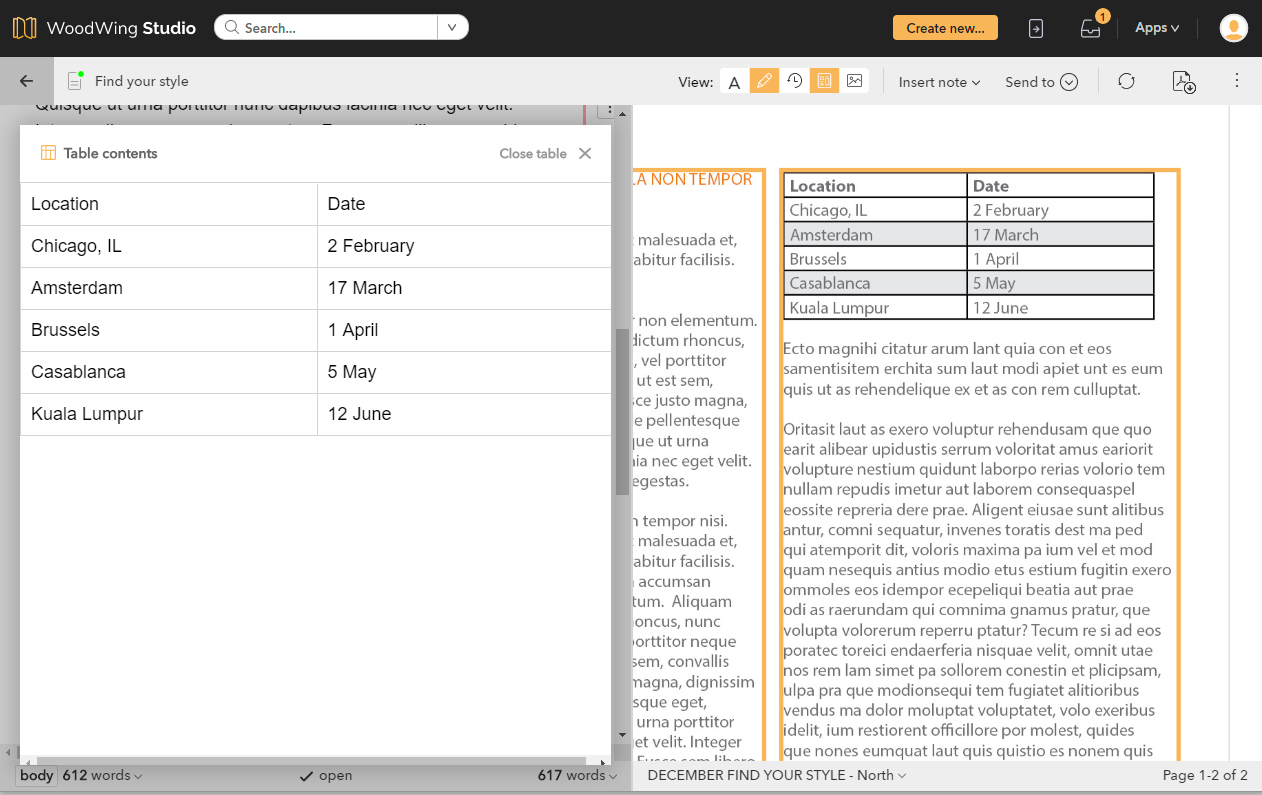 Note: Depending on the width of the table, the number of columns and the number of panels that are open, the horizontal scrollbar may have to be used to see parts of the table.
Step 2. Make the necessary changes by changing the text.
Tips:
When the article is placed on a layout, keep the Preview panel open to see the changes as part of the layout.
Use the following keyboard shortcuts:
Use Tab or Shift+Tab to move to the next or previous cell.
Step 3. When done, click Close table.