The User Authorization report gives an overview of all the Authorization Rules that have been set up for a Brand.
Note: An Authorization Rule is a combination of a user group, Category, Workflow Status and Access Profile. They are created when adding a user to a Brand.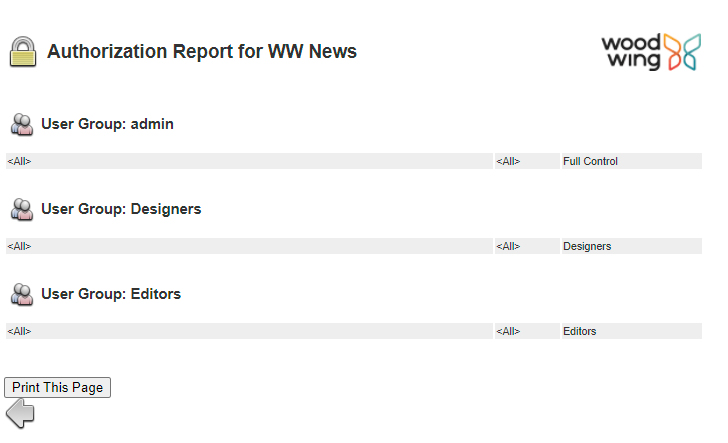 The User Authorization report for a Brand named 'WW News'.
To create a report, follow these steps:
Step 1. Access the Brand Maintenance page for which a report needs to be run by doing the following:
Step 1a. In the Maintenance menu or on the Home page, click Brands.
A page showing all created Brands appears.
Step 1b. Click the name of the Brand in which a report needs to be run.
The Brand Maintenance page appears.
Step 2. Locate the User Authorization options.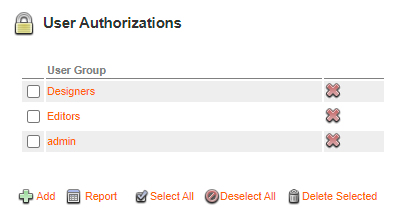 Step 3. Click Report.
The report is generated.