By default, Print articles that contain Tracked Changes cannot be opened in Studio. When trying to do so, an error message appears:
This article cannot be opened because it contains Tracked Changes.
Studio can be configured in such a way that all Tracked Changes are automatically accepted when opening a Print article.
This can be done in the following ways:
In the Studio Management Console
By manually editing a configuration file
In the Studio Management Console
Step 1. Access the Management Console.
Show me how
Log in to Studio Server using an admin account, open the Integrations page and click the Studio icon. The Management console is shown.
Step 2. On the Features page, enable the following option in the Print editor section:
Accept all Tracked Changes when opening the article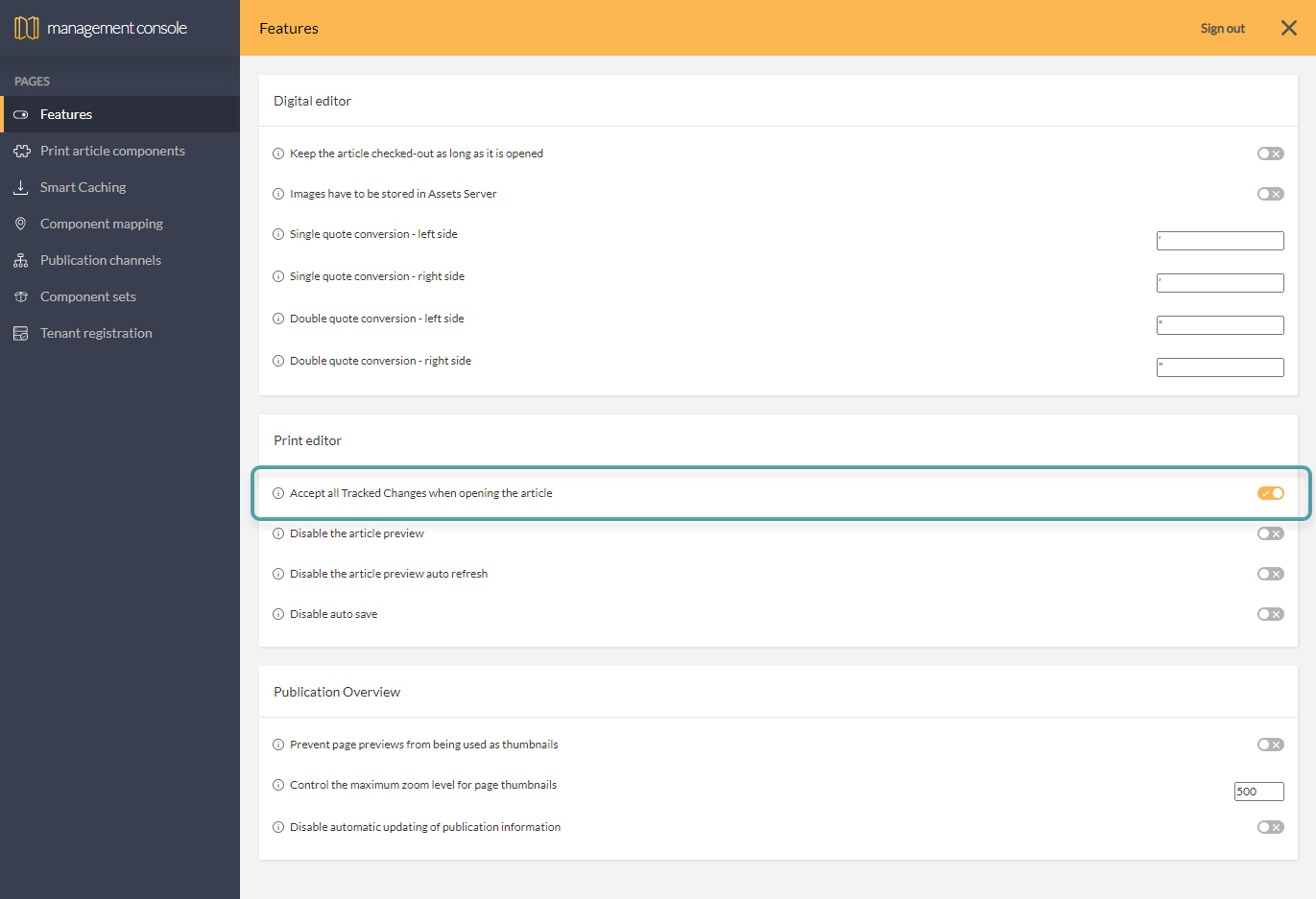 Manually editing a configuration file
Info: Performing the described step requires direct server access. Depending upon how your system is hosted and the level of access you have to that system, coordination may be required with your Partner or WoodWing Support team.
Add the following option:
File: configserver.php file (recommended: config_overrule.php file)
Name of option: ContentStationAcceptAllChanges
Location: SERVERFEATURES list
Example: <![CDATA[ ]]>
new Feature( 'ContentStationAcceptAllChanges' )
Revisions
27 August 2020: Added configuring the feature through the Management Console.