Search Servers work by searching an index rather than the actual files in the database. Some Search Servers need to have their indexes optimized on a regular basis.
Do one of the following:
If Solr is your 'only' Search Server, no action is required. This is because indexing Solr hardly takes any time at all and is therefore done automatically/implicitly during the Solr indexing process.
If you have a Search Server installed other than Solr, check its documentation to find out if optimizing is required.
When in doubt about the above mentioned bullets, or if optimizing is required, follow the steps below.
Step 1. Access the Search Server Maintenance page by doing the following:
Step 1a. In Studio Server, click Integrations in the Maintenance menu or on the Home page. A page with all integrated services appears.
Step 1b. Click Search Server.
The Search Server Maintenance page appears.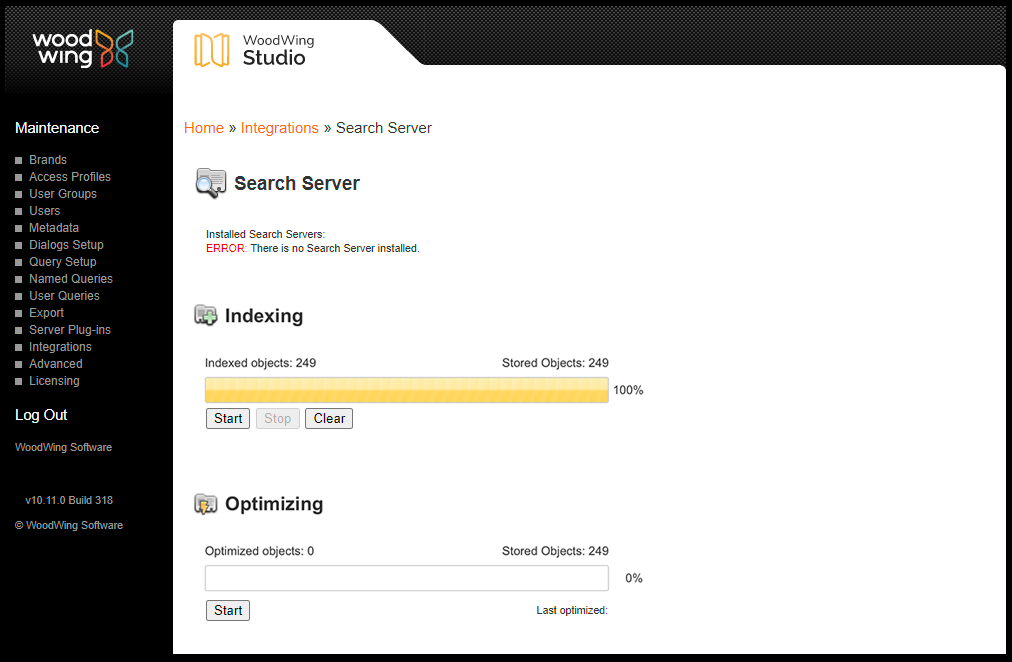 Figure: The Search Server Maintenance page.
Step 2. In the Optimizing section, click Start.