Note: A Brand/Issue combination needs to have at least one Category set up. If no Category is available, reporting will give unexpected results and the deadline functionality will not work properly.
Step 1. Access the Brand Maintenance page for the Brand in which you want to add Categories by doing the following:
Step 1a. In the Maintenance menu or on the Home page, click Brands. The Brands page appears.
Step 1b. Click the name of the Brand. The Brand Maintenance page appears.
Step 2. Locate the Category options.

Step 3. Click Add.
The Category Maintenance page appears.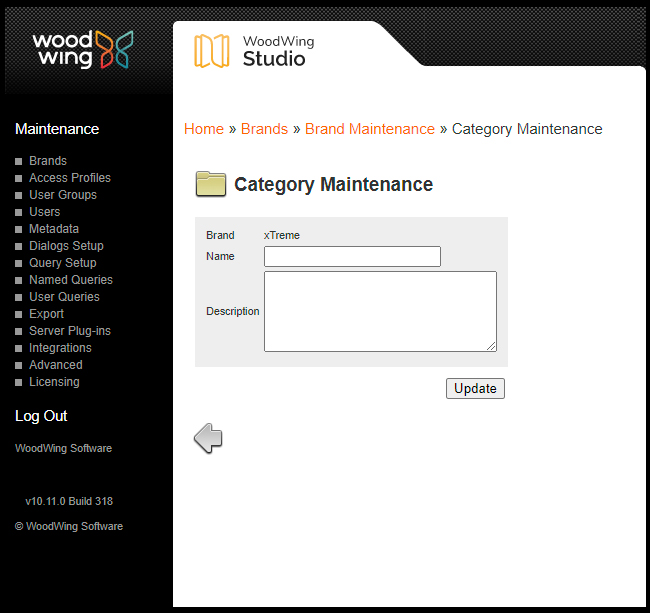 Step 4. Fill out the details.
Name. Name of the Category.

Description. Description of the Category.

Pages. (Only available on the Issue Maintenance page). This feature is currently not functional.
Step 5. Click Update.
Depending on where you started, either the Brand Maintenance page appears or the Issue Maintenance page appears.