Info: This plug-in is part of a set of sample plug-ins that is shipped with Assets Server. For more information, see Assets Server sample plug-ins.
Note: The use of internal plug-ins such as sample plug-ins has been deprecated in Assets Server 6.73. These plug-ins should instead be created as an external plug-in.
DAM tube is a website with which users can upload videos and photos. The welcome page shows the latest uploaded and highest rated material.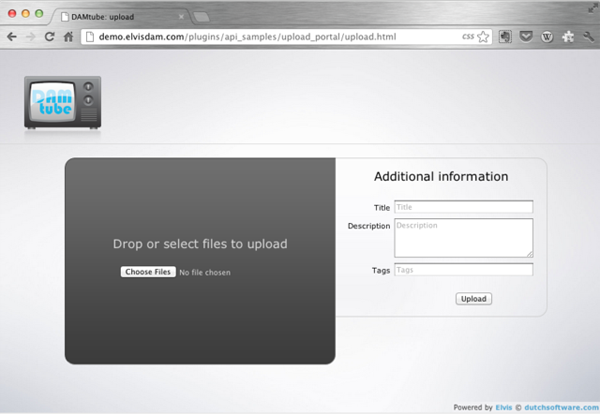 Demonstrates:
How to render a tag cloud from Assets Server facet data.
How to upload content directly from your web page
Supports HTML5 multi-file upload and drag-n-drop.
Uses auto-login so all visitors are authenticated using a guest account.