Info: This plug-in is part of a set of sample plug-ins that is shipped with Assets Server. For more information, see Assets Server sample plug-ins.
Note: The use of internal plug-ins such as sample plug-ins has been deprecated in Assets Server 6.73. These plug-ins should instead be created as an external plug-in.
For use on wall-mounted plasma's in publishing environments to show new material that is being received or to display what is being worked on at the moment.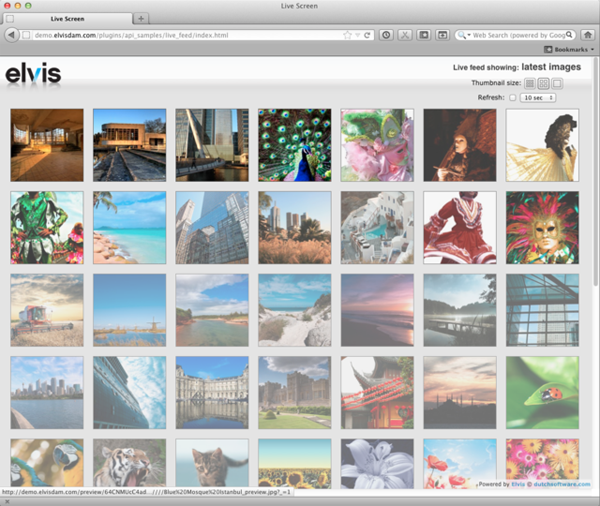 Demonstrates:
Auto-refresh at a configurable interval.
Grey out thumbnails by date, giving a visual indication of the age of items in the feed.