Info: This plug-in is part of a set of sample plug-ins that is shipped with Assets Server. For more information, see Assets Server sample plug-ins.
Note: The use of internal plug-ins such as sample plug-ins has been deprecated in Assets Server 6.73. These plug-ins should instead be created as an external plug-in.
A download portal to distribute material. Can be used as is, or can be connected to a content delivery service like Akamai or Amazon CloudFront to provide fast downloads all across the globe.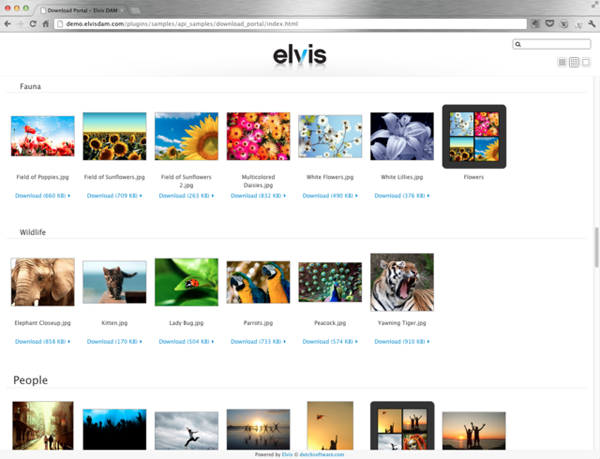 Demonstrates:
The files categorized by part of the folder structure used in Assets Server.
How to change preview and download URLs to make use of a content delivery network that is setup to use your Assets Server as its origin server.