Info: This plug-in is part of a set of sample plug-ins that is shipped with Assets Server. For more information, see Assets Server sample plug-ins.
Note: The use of internal plug-ins such as sample plug-ins has been deprecated in Assets Server 6.73. These plug-ins should instead be created as an external plug-in.
DAM photo is an image and video oriented distribution or 'stock photo' site. Allows searching, filtering, previewing and buying material.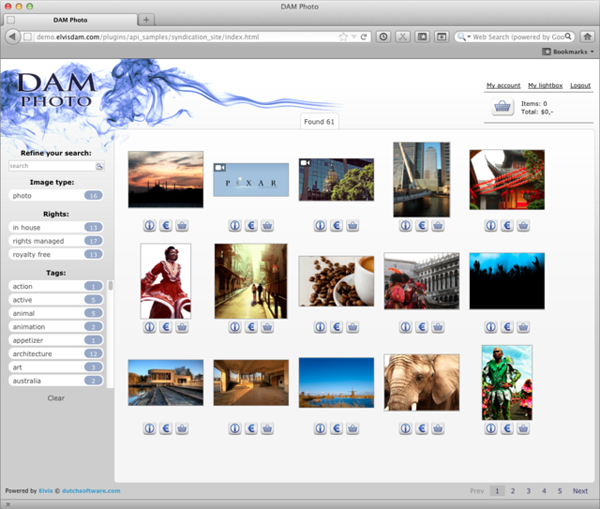 Demonstrates:
How to filter a search with various facets.
Uses an off-the-shelf jQuery based lightbox to display previews, supporting both images and videos.
How to use result paging.
Extends the HitRenderer to display custom buttons below the thumbnails.
Uses auto-login so all visitors are authenticated using a guest account.