Info: This plug-in is part of a set of sample plug-ins that is shipped with Assets Server. For more information, see Assets Server sample plug-ins.
Note: The use of internal plug-ins such as sample plug-ins has been deprecated in Assets Server 6.73. These plug-ins should instead be created as an external plug-in.
The approval tool (or collection viewer) is a lightweight interface that makes it possible for people in an editorial meeting to view collections of material on for example their iPad and decide what to use in the next edition.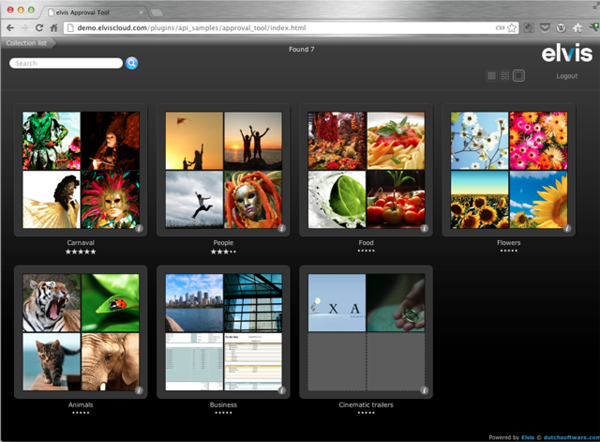 Demonstrates:
How to update metadata, for example to update a status, change a rating or enter comments.
Incorporates dynamic thumbnail rendering.
Full-screen preview lightbox that supports swipe gestures on mobile devices.
How to search and display the contents of a collection.
How to use a login page for your custom interface.