The Sticky Note panel that is part of Smart Connection is installed as an Adobe Extension instead of a WoodWing plug-in.
To check which version of the Sticky Note panel is installed, follow these steps:
Step 1. Access the Adobe Extension Manager:
Windows: C:\Program Files (x86)\Adobe\Adobe Extension Manager
Mac: Applications/Adobe Extension Manager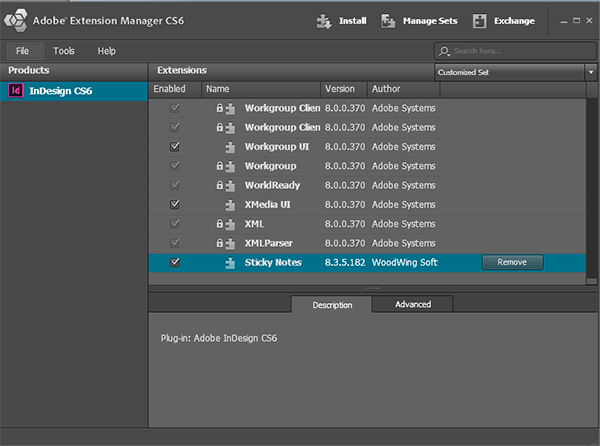 Step 2. In the Products list, choose InCopy or InDesign.
Step 3. In the Extensions table, locate the Sticky Notes extension.
The version number is shown in the Version column.