The Elvis image recognition integration integrates Elvis with AI image recognition services from Google, Amazon and Clarifai. The integration supports:
Object recognition
Facial analysis
Geo-searching landmarks 
Image web usage
Search similar
Image searching
Object Recognition
This is the core functionality that Image Recognition AI provides DAM users. As you see in the video, we upload files within Elvis and the API automatically includes the metadata in the returned assets within Elvis.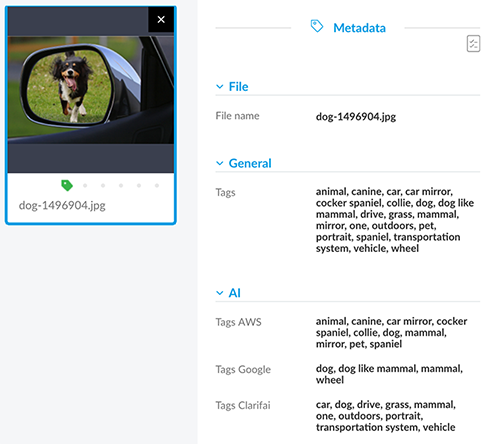 Facial analysis
Here, we can filter by characteristics like mustaches to find the exact image we need. If your image library features a lot of people, being able to break it down by searching for things like emotion, or personal characteristics can save significant amounts of time.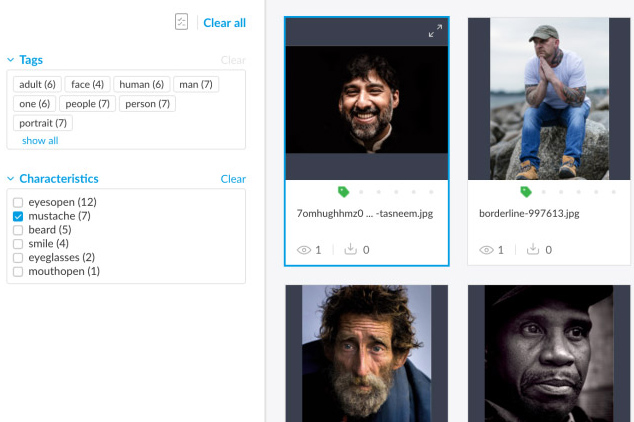 Geo-searching landmarks
Today's AI software is powerful enough to identify major landmarks - and Google Vision will even append this with their exact co-ordinates.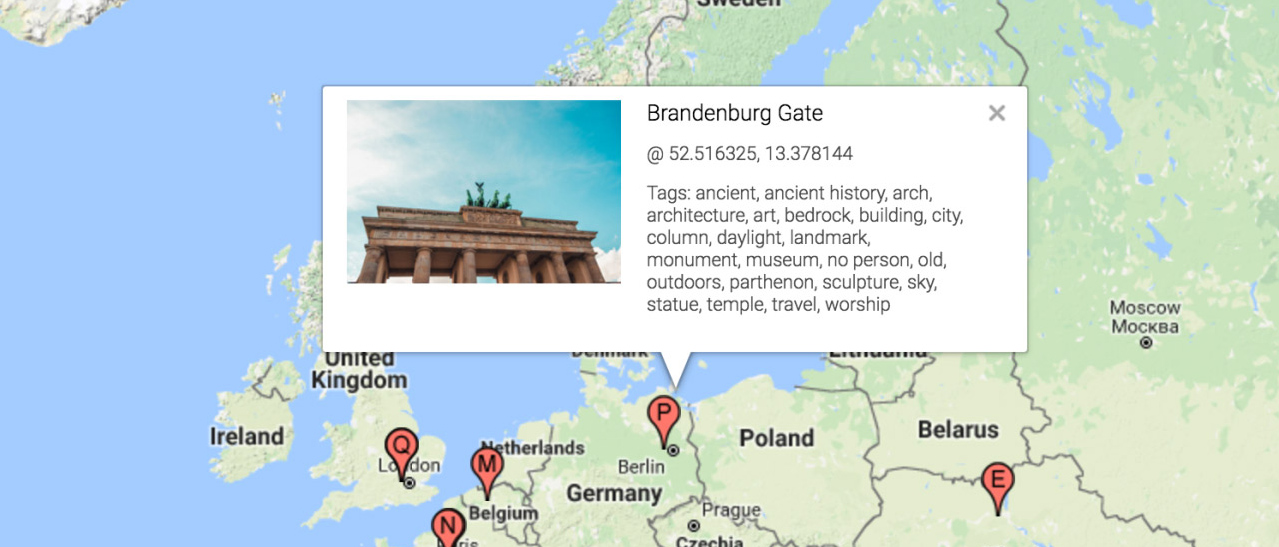 Image web usage
Users can easily find out their usage of images on the web. With the help of Google Vision you get a list of websites where an image or part of an image has been used.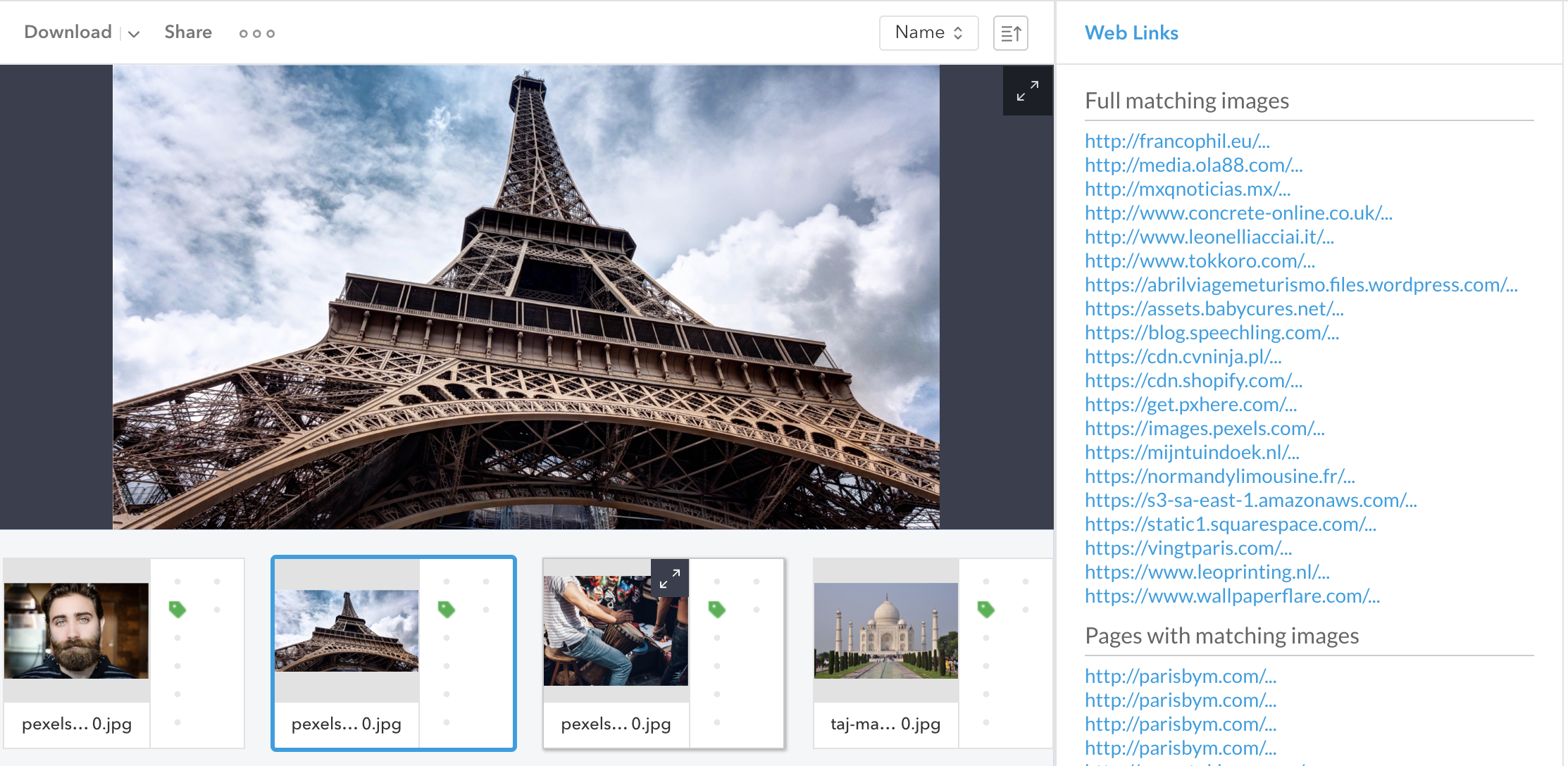 Image searching  
Imagine you've come across the perfect image you need online and you need to find something similar in your own database. Simply drag and drop that image to the plugin search function and Elvis will automatically deliver a bank of images with the same tags. The image you searched with will not even added to Elvis, meaning you keep a clean database of your own assets.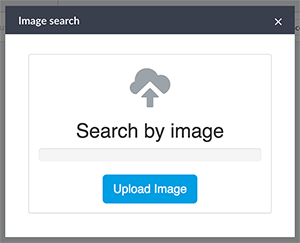 Search similar
In a similar way to the image-search feature, if you've already found a great image within Elvis but need more options, you can just right click and search similar by installing a simple plugin.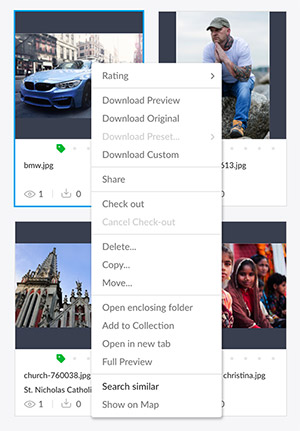 Get started
This integration can be downloaded from the elvis-image-recognition GitHub repository. The readme of the repository contains all information on installation and configuration.
System requirements
Using this integration requires Elvis and a (separate) server to run the image recognition integration. You also need to sign up with one or multiple recognition services. The GitHub repository contains detailed system requirements.
Other resources
There are multiple resources available if you want to know more about this integration:
An on-demand webinar that shows how AI brings value to your existing archives.
An FAQ that answers questions asked in this webinar.
A blog post that describes 5 ways how Elvis and AI can make life easier for DAM users.
Contact details
This integration is made by WoodWing. For any questions please contact support@woodwing.com